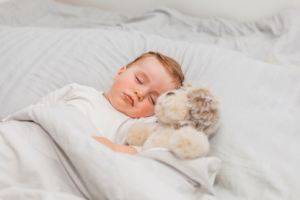 Are you struggling with infant sleep problems? A baby struggling with skin issues, makes it even harder to get them to sleep and they would start crying due to the unbearable itch – leading to you as a parent being sleep deprived. Many itch-relieving products in the market contains menthol, which might possibly cause irritation to your baby due to its strong cooling effects. REMDII® Care Anti-Itch Series consist of REMDII® Care Caring Baby Balm that is specifically designed to be mild enough to be used on babies' tender skin and even on facial hair. Even though its mild, the active ingredients contained in baby balm is able to stop itchiness very effectively.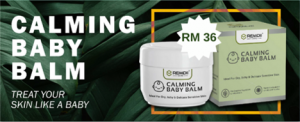 Description:
REMDII® Care Caring Baby Balm is a balm that is carefully designed to effectively relieve and soothe itchy, dry and irritated skin, being mild enough to be used on tender and delicate skin. It contains an oat-inspired soothing molecule and alpha bisabolol – carefully selected active ingredients clinically proven to reduce itchiness by 65% in 2 weeks.
Ingredients:
Petrolatum, Butylene Glycol, Pentylene Glycol, Hydroxyphenyl, Propamidobenzoic Acid, Tocopheryl Acetate, Bisabolol, Phenoxyethanol, Ethylhexylglycerin
Functions:
Stop itchiness effectively – reduce itchiness by 65% in 2 weeks.
Mild formulation – perfect for babies, facial area and sensitive skin.
Perfect combo with REMDII® Sensitive Series – acts as a 'protective seal' to skin prior to moisturizer application to ensure optimum moisture absorption.
Mechanism:
The two fighting agents in REMDII® Care Caring Baby Balm are active oat-inspired molecules and α-bisabolol.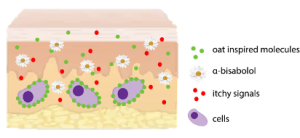 Active oat-inspired molecules – reliefs itchiness
Stops itchy signals released in the body
Radical scavenging activity – fights unstable molecules

α-bisabolol – calms and soothes
Naturally derived oil from flower (chamomile)
X2 more effective than synthetic α-bisabolol
Reduces redness
Promotes skin recovery
 Suitable for: 
Babies
 Facial area
Sensitive skin­­
Adults
Directions for Use:
Use anytime as needed, when your skin is dry and itchy. Do not use if you are allergic to any of the ingredients.
For more information, head to REMDII® Care Anti-Itch Series blog post.
Read more:
Stop Itching, Start Living!
How to handle endless itchiness?